[Robodock] Images of the Amsterdam Show Up
There are still more being processed but there are some
images from the SRL show at Robodock up on the site now
Please keep checking as these are not 50% of what we have!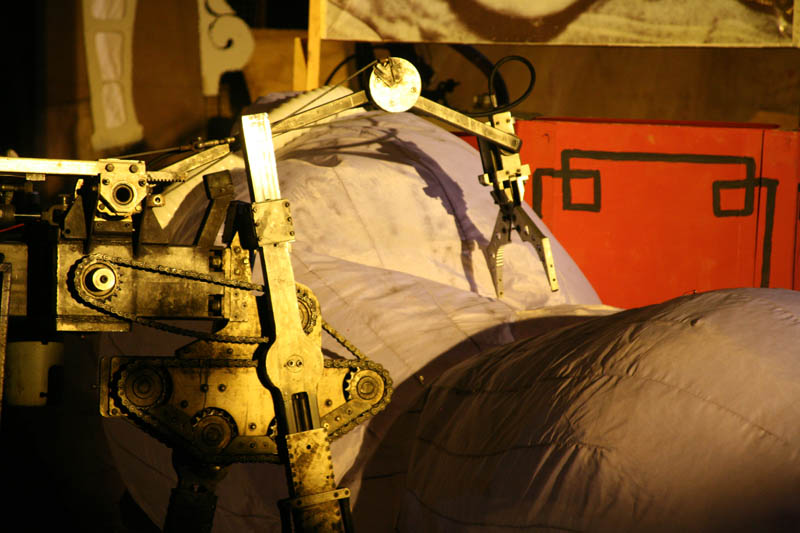 Image of Running Machine and the Hindenbaby from Jessica Hobbs
Also as many know, Production Director for this show Todd Blair suffered severe head trauma taking down an installation after the show a few weeks ago. He remains in a coma and needs all our support. There is a fund setup for Todd.
More information can be found by clicking on this link
.
A fundraiser is also being held for him by
dorbot-SF
on October 10 2007. Please come to hear interesting presentations and bid on the
auction
. All proceeds go to the Todd Blair fund.
A PayPal account for Todd and Alex has been set up by their good friend Susie Maunu. Please click on the link below if you would like to donate something. Thanks!
k