Tuesday, January 25, 2005
SRL will be performing this April in California. Information about the location and exact time of the show will be released on the day of the show. No advance tickets will be offered for sale. Admittance and seating will be first come first serve and there will be limited seating capacity. This show will feature the destruction of SRL's first multiple CNC generated machines, some old favorites, and as always, plenty of surprises.
SRL announces the release of the DVD of our last event in the LA area. "SRL in Downtown LA" features extreme flame footage and Pitching Machine Mayhem, and special guest appearances by the LAFD.
This show took place in connection with the Post Gallery Show curated by Susan Joyce on July 5th 2002. Editing by Alan Kelley, video shoot directed by Dave Scandina. Only $15! For excellent DVD quality. Please see the
SRL order page
for ordering.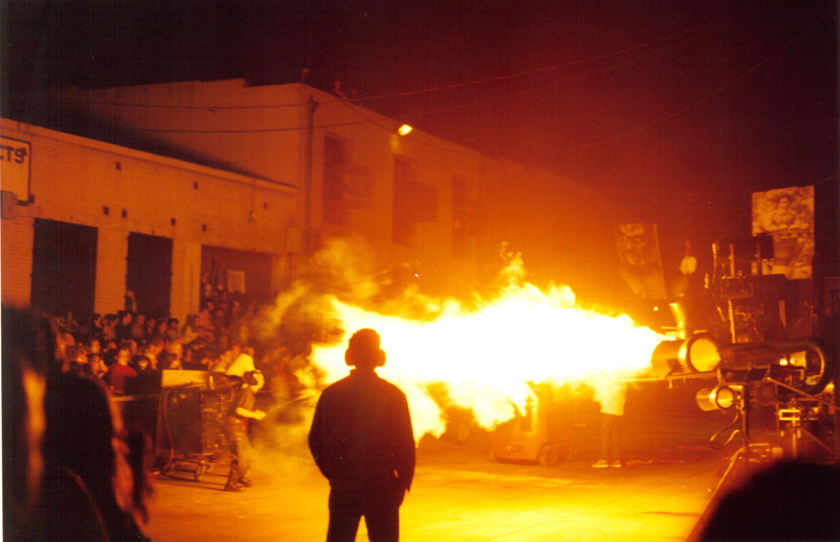 &nbsp