Saturday, October 11, 2008
We've Moved!
Finally after 25.5 years at the San Bruno Ave shop in SF,
we've moved. Thankfully, to a shop that's twice the size of the previous one
and does not leak. It also features a large flat paved lot for testing
machines. The new SRL shop in located at 839 North Petaluma Blvd in Petaluma
Calif. 32 miles north of the Golden gate Bridge. This is the third move for
SRL. (The first SRL shop was the junkyard on Carolina St in SF from 1978-1982).
Over the past year, I've sorted through all the SRL stuff and distilled it to
around 160 tons of the finest machines, Robots, tools, and weird paraphernalia.
We're now fully operational, and looking forward to building some new
performing machines. North Bay volunteers are welcome to stop by and have a
look and get involved. We are also accepting interns for the first time. Please
contact me at the
email address here
.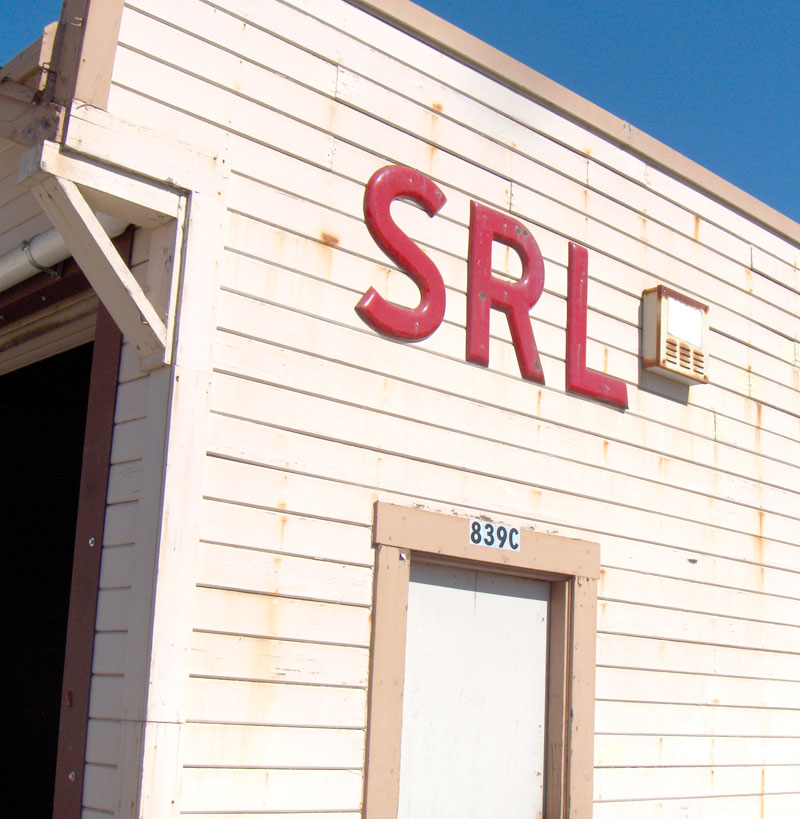 For those curious as to why we moved out of SF I will cite the four primary reasons.
We were out of room. It was becoming increasingly difficult to stage and prepare for shows at the shop. After completing the last machine in Aug 2007, the Dual-Mule, there was simply nowhere left to work inside the shop, severely limiting our options for building new machines. I founded SRL as an organization that was based on experimentation and the continuous creation of new work, and a general dedication to the idea that more is more.
Relocation within SF or Oakland/East Bay was too expensive. Two years of searching had yielded zilch. It would have required either a radical downsizing or maybe turning SRL into some sort of domesticated, grant writing, artistic petting zoo.
We just didn't feel very welcome; the recent history in the area is rife with hostility to industrial arts activities, with several such organizations undergoing relentless harassment and shutdowns. We ourselves were recently threatened with a nasty lawsuit by the SF fire department, forestalled only by the intervention of city hall officials and the fact that we were in the process of moving out of town. These threats were based on such trivial things as not having a forklift driver's license and storing lubricating oil on the premises, to name a few.
Finally, the owners of the property we were renting the shop from just wanted us out of there. I credit them with tolerating our shenanigans for 25 years and renting to us on the cheap. However, when they decided to nearly triple our rent in 2007 to encourage us to move out, it was time to go.
In any case the new facility is a real treat, room to grow and low overhead. I will be maintaining a public record of day to day activities at the new shop with images, videos and other information starting later this month.
Mark Pauline. Director Founder SRL.
&nbsp