Friday, May 18, 2007
Maker Faire Makers Day
David Pescovitz
interviews Mark Pauline and John Law kicking off the 2nd
Makers Faire
yesterday.
The rest of
SRL at Maker Day 2007 set
here
SRL Maker Faire 2007
Images from Karen Marcelo
Monday, May 07, 2007
SRL at Maker Faire (May 19-20 2007)
SRL will be exhibiting a few machines at this month's Maker Faire at the San Mateo fairgrounds. Come meet Mark Pauline and other crew members and see some of the machines in action up close. It will also be the debut of the NEW and IMPROVED MR SATAN!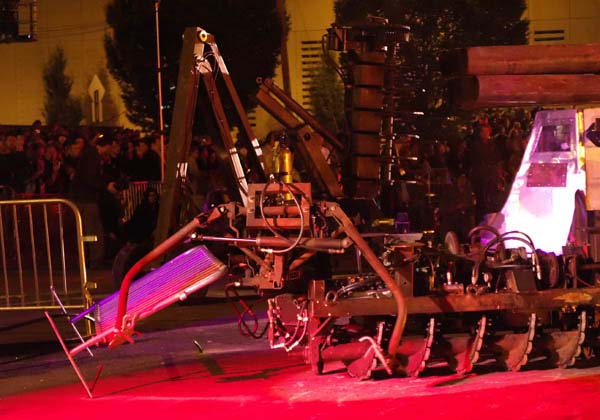 Image of the Inchworm and ScrewMachine from Ghostly Scenes of Infernal Desecration by Neil Girling


Track best of the SRL Yard and pre-show shenanigans here
Saturday, May 05, 2007
A Bit of SRL History...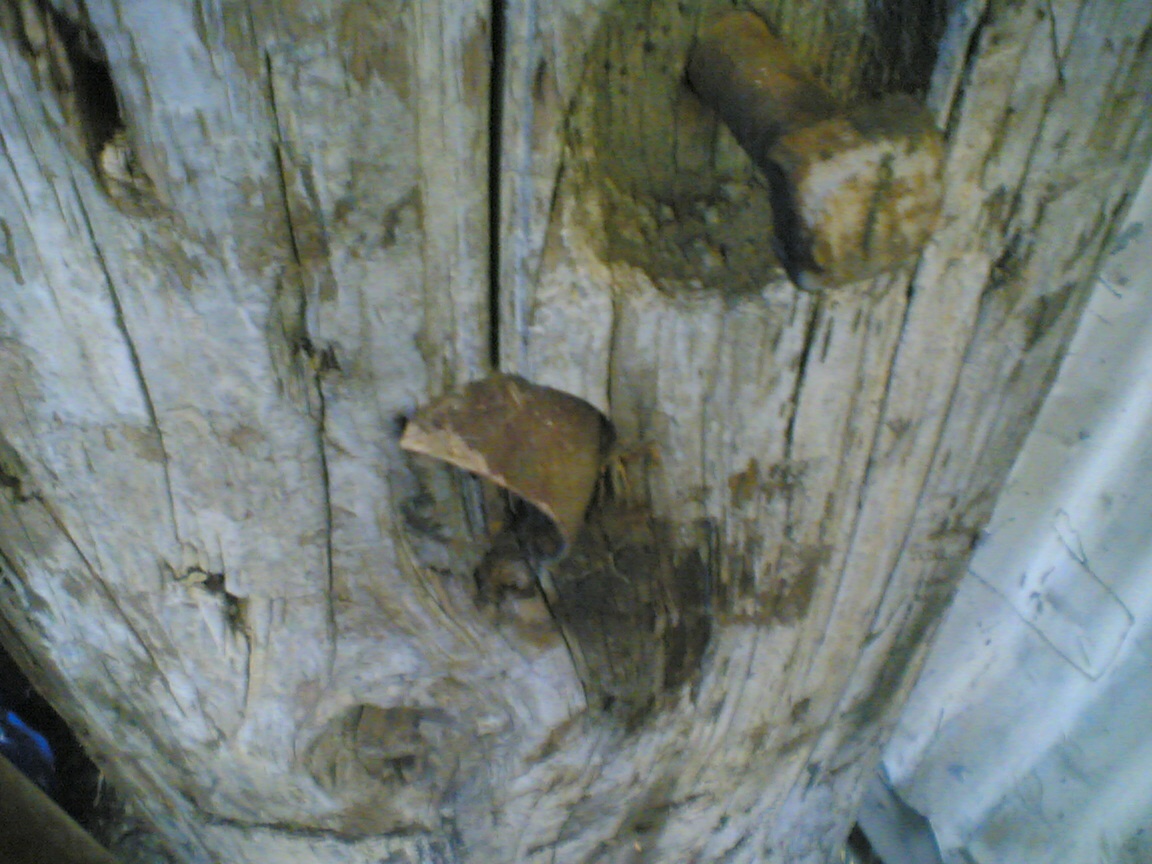 This is a piece of the rocket motor casing that blew up Mark's hand last century. The blast was enough to deeply embed this piece deep into the telephone pole. Luckily, shrapnel didn't hit Mark!
More details on
Mark Pauline's unfortunate rocket motor accident here
&nbsp