Monday, November 24, 2008
2008: SRL Turns 30!
30 years ago today, I started Survival Research Laboratories. I had
come up with the idea of machine performances a few weeks earlier,
and when the owner of a local free magazine, "Boulevards Magazine"
heard my spiel, and learned that I was thinking of forming SRL as a
company, he offered me, a free, full page ad space in his November
issue.

Click to see bigger image
I started working on the first SRL machine " The
Demanufacturing Plant" the next week. It appeared in the
first SRL
show "Machine Sex"
staged on St. Patrick's Day in 1979.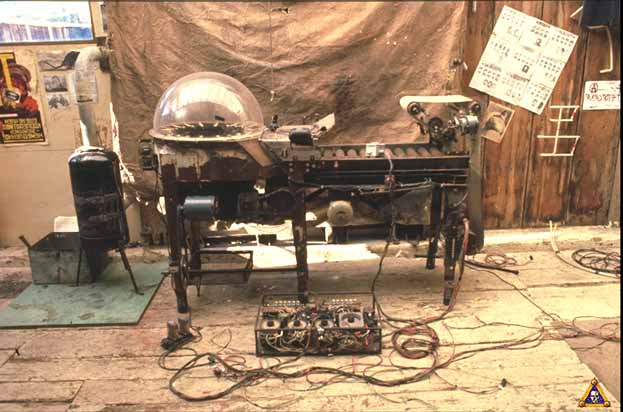 Id like to thank all those who have helped me make SRL what it is,
both voluntarily and involuntarily. Im still having a blast. Even
moving all 160 tons of my stuff to the
new shop in Petaluma
has been
kind of fun. In a few more weeks, Ill be totally out of here and SRL
will lurch into the next 30 year chapter.
2038 here we come!
Mark Pauline
UPDATE:
BoingBoing update on SRL 30th Anniversary
&nbsp