Sunday, September 13, 2009
New Machine Projects: Volunteers and Producers Wanted
Well, after a year and a half of moving from San Francisco to Petaluma and a few months of setting everything up again, SRL is finally back in the robot making business. We're working on a couple new machine projects and want to be ready to show them off to the public.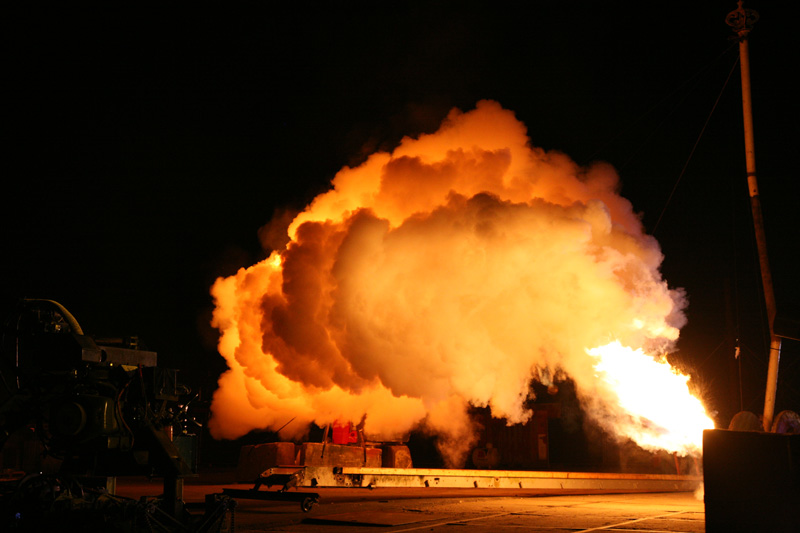 Photo from John Behrens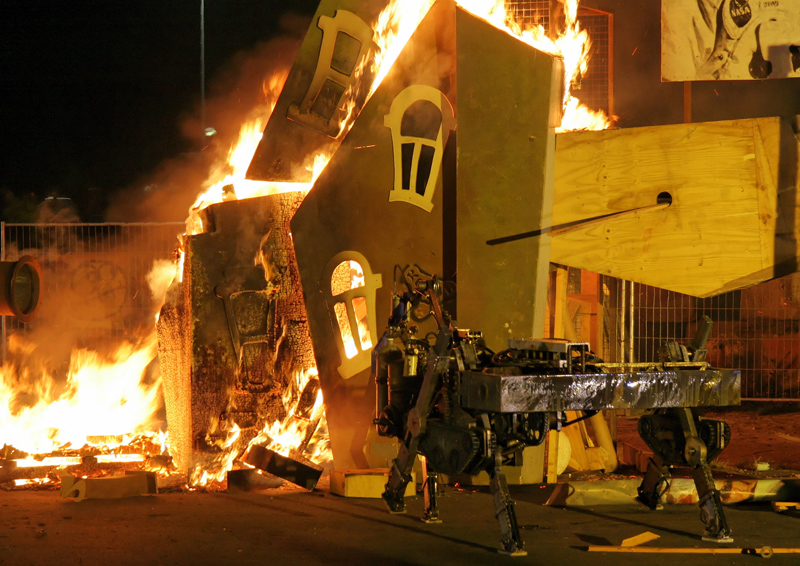 Photo from Jon Alloway
Please contact Mark Pauline at markp [at] srl [dot] org if you can offer us an opportunity for a live SRL performance. We offer public events of almost any scale, from a few machines to shows with over 40 tons of robots! In keeping with the SRL tradition over the past 30 years, our performances give new meaning to the word extreme. So, please, if you're looking for SRL "lite" type events, look elsewhere.
--
Mark Pauline
Survival Research labs
839 Petaluma Blvd North
Petaluma, CA 94952
Friday, September 11, 2009
Renegade Art & Democracy
What do
Andrew Stanton
(writer director of
Wall-e
),
Lynn Hershman
(acclaimed filmmaker/video artist),
Mickey Hart
(
Grateful Dead
),
Anne Lamott
(author/activist),
Mark Pauline
(SRL)
, and
Jane Metcalfe
(co-founder
WIRED
) have in common?
They (and 40+ other artists and activists) support the Renegade Liberal (as labeled by the National Journal) and champion of the public option in health care reform, Congresswoman
Lynn Woolsey
and think so should you.
Each is participating and contributing to an event and art auction to raise funds for the congresswoman not to be missed.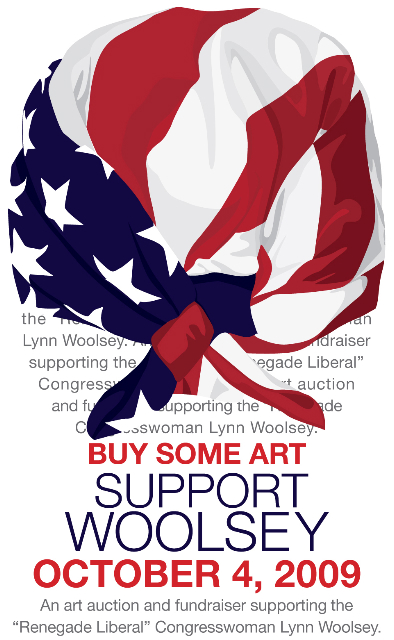 Renegade Art and Democracy
October 4th, 2009
4:00 - 5:00
Artist+Patron Reception
$250
Featuring a Conversation of Renegades including Mark Pauline, Mickey Hart , Lynn Hershman and Andrew Stanton, hosted by co-founder of WIRED Magazine Jane Metcalfe
5:00 - 7:30
Silent and Live Auction
$50
Musical performance by Christie Winn and The Lowdowns
Program featuring author Anne Lamott
40+ piece silent and live auction with art work by Christo, William Wiley, Robert Hudson, David Best, Tiffany Shlain & Ken Goldberg, Jock McDonlad, Lisa Kristine, Philip Krohn, Dave Eggers, George Lucas, Joan Blades and many many more
The Gardens at Cornerstone
23750 Arnold Dr
Sonoma CA 95476
www.cornerstonegardens.com
RSVP: renegade@woolseyforcongress.com
If you are unable to attend you can certainly support Woolsey by joining her on
facebook
and contributing to her progressive efforts at
woolseyforcongress.com
&nbsp